Voicebox Speech Pathology Services
Voicebox Speech Pathology work closely with other professionals involved in your care to ensure we are providing the best possible service, including:
General Practitioners and Specialists
Paediatricians
Psychologists
School Counselors
Occupational Therapists
Physiotherapists
Dietitians
Behaviour Support Clinicians
Teachers & Educators
Teaching & Therapy Aids
Coordinator of Supports
We provide assessment and therapy services to people of all ages and abilities in the following areas of communication and swallowing:
Speech
Voicebox Speech Pathology provide assistance to children and adults:
with delayed onset of speech.

who have difficulty producing sounds in speech.

whose independence in the community is impacted by their inability to make their speech understood to others.

who already have a diagnosis of speech delay or disorder and require therapy to improve their speech intelligibility.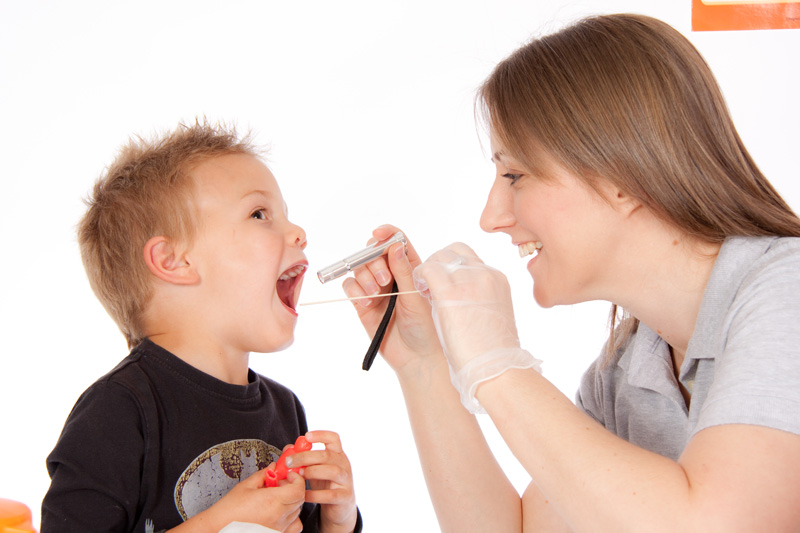 Language
Voicebox Speech Pathology provide assistance to children and adults who have difficulty:
following instructions
understanding routines
answering questions
understanding concepts
putting words together when speaking
constructing sentences
providing adequate information when recounting an event
learning and retaining new vocabulary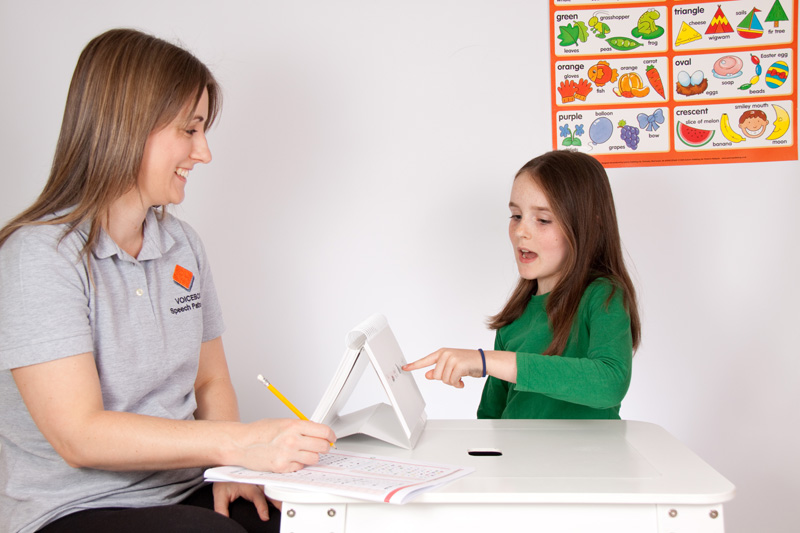 School-Readiness
If you are not sure if your child is ready for school or how to help your child be school-ready, we can help.
School-readiness refers to a child's knowledge of colours, letters, numbers, shapes, sizes, counting and comparison skills.
We are able to assess school-readiness using a standardised assessment tool and if required provide you with activities to support your child to learn the skills they need for a successful start to school. If you have limited time to complete activities at home, we are able to provide individual or group therapy sessions to build your child's skills in the areas required.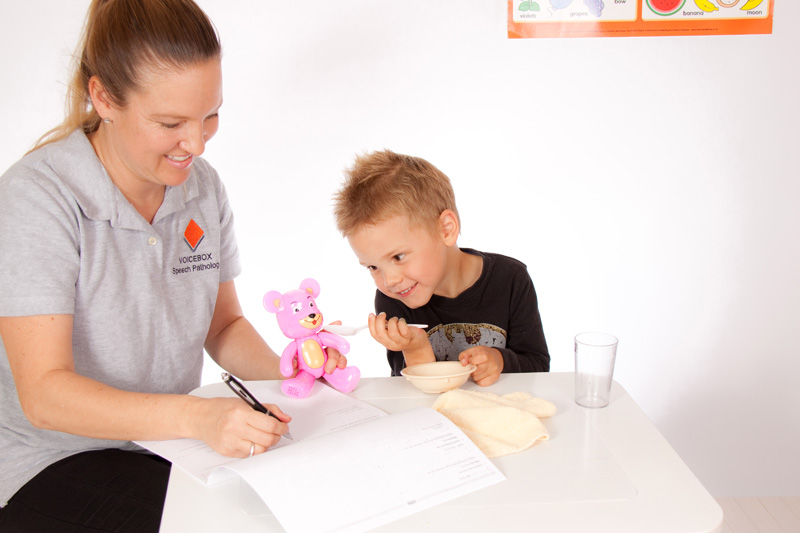 Literacy & Phonological Awareness
Voicebox Speech Pathology provide assistance to children and adolescents who have difficulty with early literacy skills, reading and spelling. Areas of difficulty may include:
understanding the relationship between sounds in speech and letters of the alphabet
identifying rhyming words
breaking words up into individual sounds and syllables
manipulating sounds in words
'sounding out' words
reading comprehension
spelling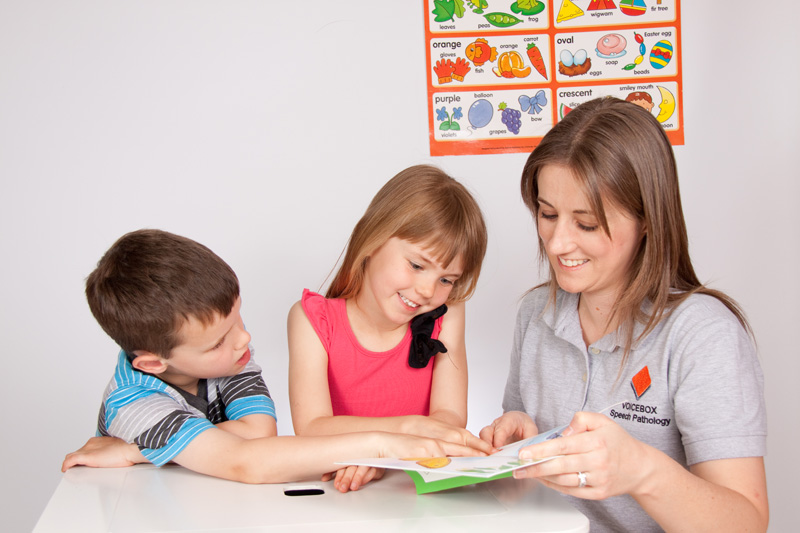 Social Communication
A child or adult may be referred who has difficulty with social communication skills which impact their ability to make meaningful social connections in their community. Someone may have difficulties in the following areas:
knowing how to start a conversation
asking questions
knowing how to keep a conversation going
taking turns in a conversation
staying on topic
gaining the attention of another person
using greetings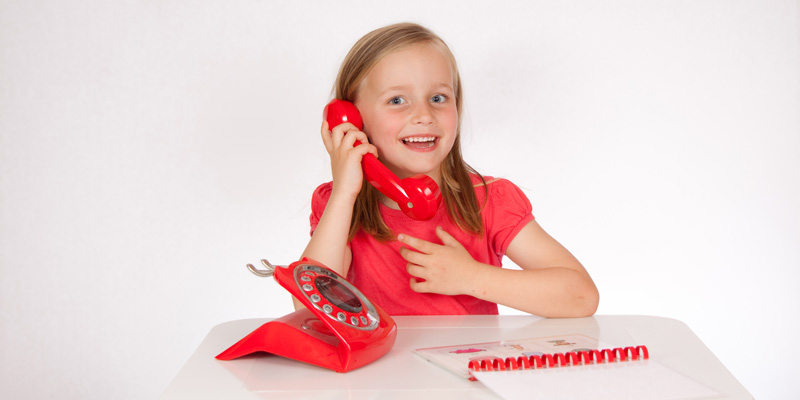 Stuttering / Dysfluency
Our staff have expertise in assessing and providing therapy to children and adults who have stuttering or dysfluency present in their speech.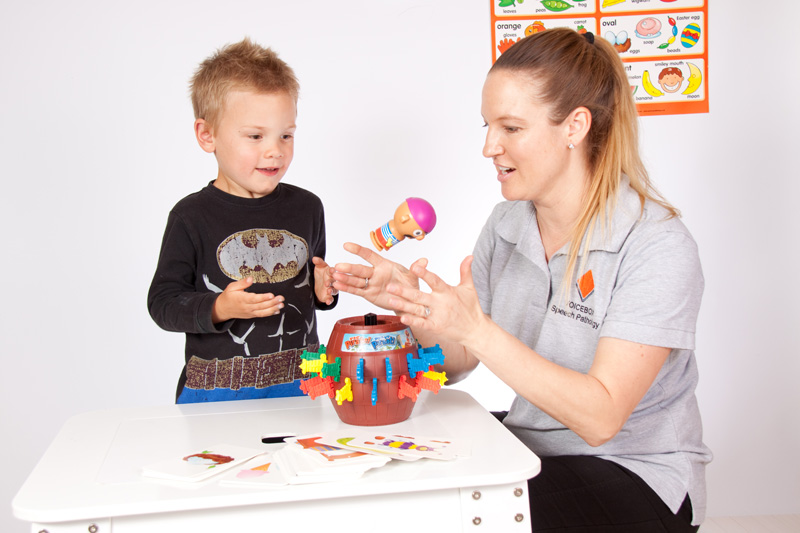 Augmentative & Alternative Communication (AAC)
A child or adult may benefit from consideration of an augmentative and alternative communication (AAC) system who:
does not use speech to communicate with others.
does not understand spoken language.
has significant difficulty making their speech understood to others and this is limiting their ability to be independent in their community and meet their full potential.
requires visual aids or environmental cues to understand their daily routines.
has difficulty accessing the community independently due to difficulties with spoken language.
requires assistance to independently engage in meaningful leisure activities.
Voicebox Speech Pathology specialises in assessment, development and implementation of a wide range of augmentative and alternative communication systems including:
augmentative communication readiness assessment
assessment of understanding of symbolic representation
social stories
visual schedules and routine boards
daily and weekly planners
community request cards
personal identification cards
low technology picture communication systems
programming and training in use of dynamic and static communication display systems with voice output
programming and training in use of applications for iOS and Android operating systems
Picture Exchange Communication System (PECS)
Key Word Sign
AUSLAN
Switch-adapted toys and technology
Environmental control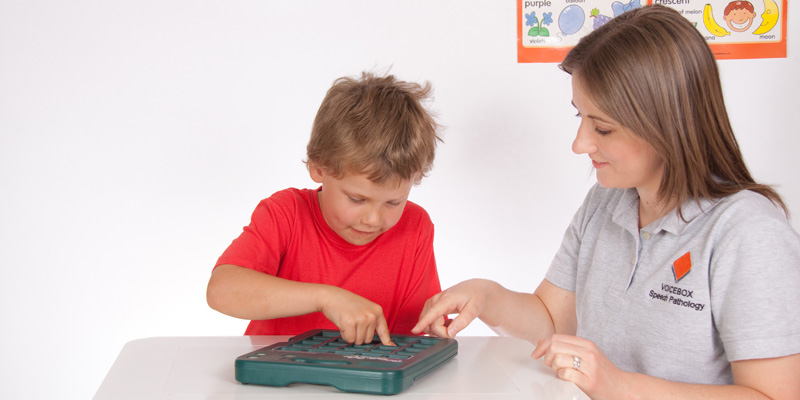 Eating / Drinking / Swallowing
Voicebox Speech Pathology has extensive experience in assessment and management of children and adults with swallowing or eating and drinking difficulties. From fussy eating to complex swallowing problems (dysphagia) impacting on health and wellbeing we are able to assist.
A person may require assessment if they:
have difficulty tolerating some textures of foods.
have difficulty transitioning to solid foods.
have a limited range of food and drink preferences.
cough, choke or gag during mealtimes.
have unexplained chest infections or pneumonia.
have difficulty coordinating their breathing and swallowing.
refuse to eat or drink.
experience significant food or drink loss from their mouth during mealtimes.
complain of pain or discomfort when swallowing.